Apple cider vinegar is a natural product that you probably have around your house. It works great as a cleaning product and can eliminate foul odors such as those around your trash cans and near your litter boxes. There are also quite a few health benefits to using apple cider vinegar. As it smells and tastes like vinegar though, you probably don't want to grab a bottle and take a drink. Goli Gummies let you enjoy the benefits of vinegar in a small gummy candy that has a delicious taste. With these gummies, you taste the apple without tasting the vinegar.
Goli Gummies made a name for itself on both television and social media. Ellen DeGeneres talked about the gummies on her hit talk show. They also appeared in Men's Journal and Women's Health along with dozens of other magazines. If you look for the company online, you'll find that more than 300,000 customers follow the brand. If you want to learn more about the health benefits of apple cider vinegar, check out our Goli Gummies review. We'll go over the benefits that the gummies have and the full ingredient list along with where you buy and what customers think. You'll find everything that you need to know about these yummy gummies in our Goli Gummies review.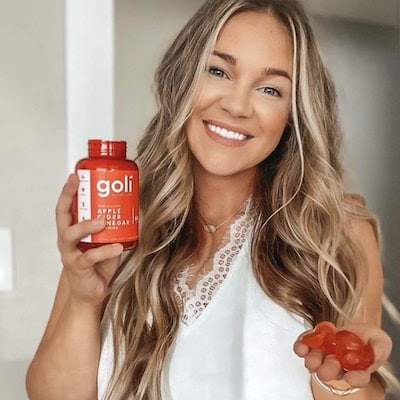 Who Can Take Goli Gummies?
  One of the benefits that these gummies have over others on the market is that they use organic ingredients. Anyone who can take apple cider vinegar can take these. They are gluten-free, which is helpful for anyone who has a gluten intolerance or allergy. Eating any type of gluten can make you feel sick to your stomach and cause other symptoms, but you can safely eat these gummies. They are also perfect for vegans and vegetarians who do not eat or use animal products. None of the ingredients used in these gummies contain animal byproducts or similar ingredients. They even lack the gelatin that similar products use to get the gummy texture.
  These gummies also lack genetically modified ingredients. Also known as GMOs, these ingredients get mixed reviews from experts. If you want a gummy that lacks any type of GMO and has a good taste while still giving you the benefits of apple cider vinegar, you'll like Goli Gummies. You can buy a six-month supply and have enough gummies for the next few months or snag a bundle with enough gummies for your whole family. Who knew that getting healthy was so easy or delicious?
There are many believers who feel that apple cider vinegar can:
Help with weight loss
Boost immunity
Lower blood sugar levels
Improve insulin levels
Decrease signs of aging
Deliver antibacterial properties
Aid with digestion
Relieve heartburn
  The acetic acid within apple cider vinegar is responsible for most of the health benefits of ACV. Fermenting the sugar in apples assists in turning the apples into acetic acid, the main ingredient in vinegar.
Studies show that acetic acid may help with some conditions such as fighting obesity and improving blood sugar and insulin levels. Goli Gummies contain 5% acetic acid (500 mg). There is also proven evidence that ACV increases feelings of fullness, which can lead to eating fewer calories, resulting in weight loss.
  ACV diluted in water may also help improve skin health, but there is no evidence confirming ACV will help correct the signs of aging. But if you're planning on taking ACV for other reasons, and this turns out to be a side effect, it's a welcomed bonus!
  Most people are under the impression that the 'mother', which is the substance that gives vinegar that murky look, provides the most health benefits. Unfortunately, there are no studies to confirm this. The mother consists of strands of proteins, enzymes, and friendly bacteria. Goli Nutrition worked long and hard to make sure that Goli Apple Cider Vinegar Gummies contain the mother.
  ACV also contains small amounts of potassium. Good quality apple cider vinegar also has amino acids and antioxidants.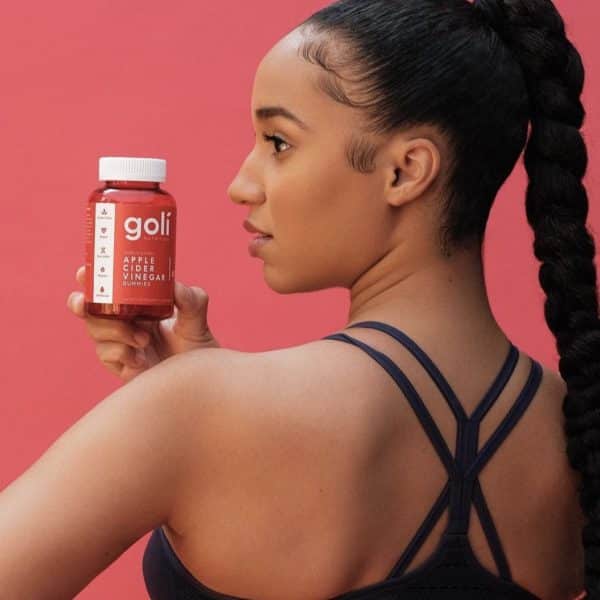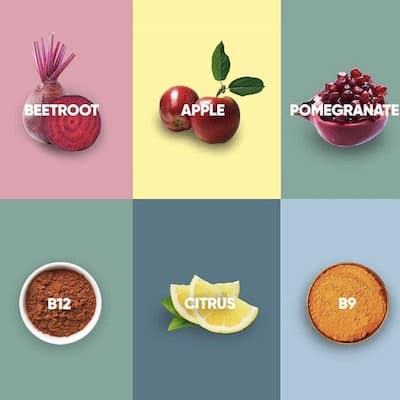 The main ingredient found in a Goli Apple Cider Vinegar Gummy is apple. Rich in antioxidants, fiber, and vitamin C, apples are one of the healthiest foods to include in your diet. 
That age-old saying, "an apple a day keeps the doctor away" is a good one. The original quote is actually, "Eat an apple on going to bed, and you'll keep the doctor from earning his bread." This Goli Gummies review found that pretty interesting and worth sharing.
  Goli Nutrition didn't stop at apples, as they packed in additional nutrients such as: 
Beetroots
Pomegranates
Blackcurrant
Carrots
Citric acid (from lemons)
  The apple, pomegranate, carrot, and blackcurrant combination mask the taste of the vinegar and create a delicious gummy treat packed full of nutrients. 
Goli Gummies Promotions & Discounts
This Goli Gummies review found a Refer A Friend option at the bottom of the website. If you click on this, you'll be brought to a form where you can enter your name and email address. You'll be given a code you can share with your friends, and you'll receive a $10 credit for each friend who uses your code to make a purchase.