The Knomo Balham Falmouth laptop backpack is a slim city backpack designed to bring a vintage-feel to the fast-paced world of modern technology. This semi-structured pack is made of coated cotton canvass and is further enhanced with natural raw edge leather trim elements and brass hardware. Its shoulders are made from soft nylon woven straps.
But the question is – Does it meet the cut or is it just another over-hyped product?
Let us take an unbiased review of each of its features to see how the backpack measures up against the competition.
* Style
Knomo is made of nylon woven shoulder straps that are padded in the back for ease of transport and extra comfort. Besides that, a creative flap closure (with a vintage look bridge lock) is included on the side. Its interior is further reinforced with soft material and then finished with bright lining. Whichever way you look at it, this backpack plays by the rules of modern fashion – and still manages to bring some old-aged fashion statements back to life.
* Material
The durability of a backpack is often determined by the kind of materials used to make it. A good material should be lightweight (2.2lbs), soft, flexible but still strong enough to last long. This backpack from Knomo is made using natural raw edge leather trim combined with lightly coated cotton canvas twill fabric and antique brass hardware to ensure it last long. The quality of the materials is excellent and the stitching is strong and intact making this backpack a worthwhile investment.
* Size
This bag measures 16 inches height and 11.75 inches width which is the most popular size of most backpacks. This means it does not hang more than four inches below the waist hence cannot cause any injury. Designed to carry all types of laptops and tablets, the bag has a snug and secure fit. Irrespective of the size of your device, you can rest assured to find space for it easily. The bag has has a shoulder drop of 16 inches.
* Brand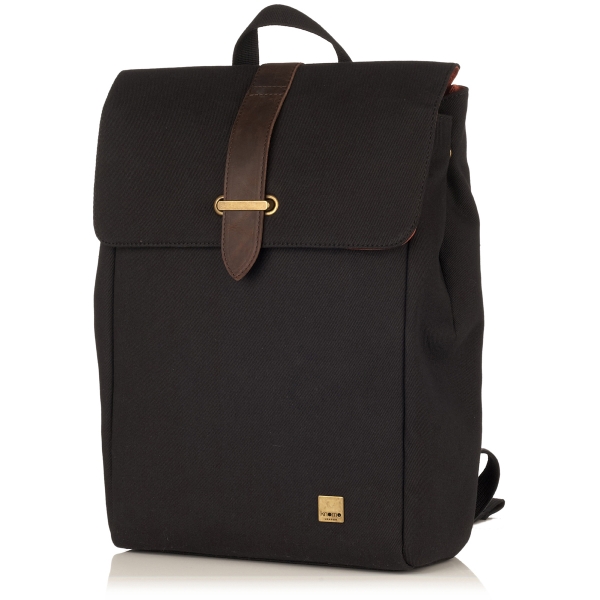 Knomo is a well known brand all thanks to its careful craftsmanship and their quality bags. Their products are of great functionality and of reliable quality. Their stylish and functional bags and backpacks are all-rounders for every day. They have a team of international designers from London with extensive experience to satisfy even the very demanding customers. Therefore, this is a brand you can trust when it comes to quality and reliability.
* Low-Key profile
The Knomo Balham Falmouth backpack despite being stylish it does not advertise itself as such. Its simplicity makes it a low-key profile. This makes it safe to walk around with your laptop and tablet because it is difficult to know what is inside.
Summary of its Specs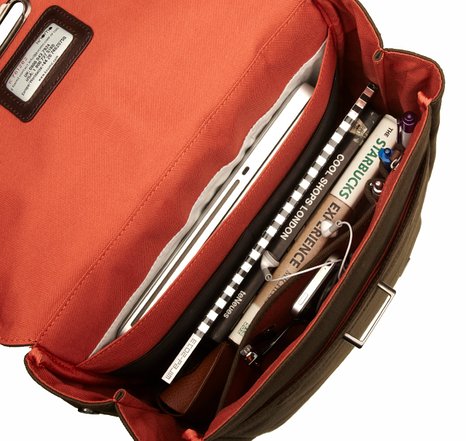 Not only is the Falmouth 15 inch backpack modest in design, but it is also features well thought-out specs. For instance, it only weighs 2.2lbs meaning that it is light and quite easy to carry around. Moreover, it comes with a 2 year warranty giving the buyer a sense of assurance of getting good value for money. If you are a techie man who carries a lot of electronics on a daily basis – then this is the go to bag. You can pack up your laptop, tablets, portable charger and all your other things and still have plenty of room for more.
Final word;
Unless you don't like stuff made from canvas material, everything else about this laptop backpack is pretty much well taken care of.
A Review of The Knomo Balham Falmouth 15-Inch Backpack