Important Things You Need To Consider When Buying It

Laptop is a very important device which we can bring along with us wherever, whenever. But have you ever considered taking your laptop with you in a more comfortable way? I am talking about a high quality laptop backpack and not the traditional or common laptop case. Shopping for a laptop backpack can be very confusing as you can find such an item in many varieties. They usually vary in sizes, shapes, and of course in prices. To be able to spot the best one, it really pays to be clear about what you exactly need.
Top Things to Consider
Here are the most important things you need to consider when you buy – things that will give you the assurance that you will stay happy and contented using the backpack for years to come:
The Backpack Should Fit Your Laptop?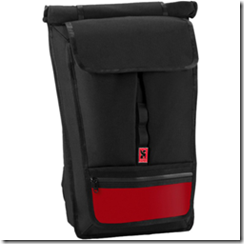 This may sound obvious but you must have already seen people who have their laptops or netbooks sliding inside their oversized bags. In account to this, you should take time choosing the right size that fits your laptop best. Basically, you need to measure your laptop size by its diagonal screen. Allow a little room inside the bag but not too much as this increases your chances of damaging your device. Now if you take a fancy to having an oversized bag, get a separate sleeve to cushion and protect your laptop.
Do You Need Extra Room for Other Things You Want to Carry?
If you only need to carry your laptop along with a few cables, a cheaper one is enough. However, if you are taking everything else like disks, pens, iPods, documents, and other essential things you need in your work then you need the one with extra compartments and specially-designed pockets.
Is it Comfortable to Carry?
When you often have long distance walks, you need to see to it that the backpack is appropriate. Make sure that that the straps or the harness system is strapped and ventilated. This will make you more comfortable without the sweat. You may also opt for a wheeled laptop bag to overcome the strain as you rush to the airport, getting a taxi, or just simply when you are loaded.
Is it Safe from Hard Impacts and Knocks?
When buying a backpack for laptop, see to it that it has specific protection for your device. Foam padding or compressed air is an ideal consideration for a backpack that provides ample protection knocks or hard impacts.
Is it Water Proof?
Traveling outside means getting yourself caught in bad weather conditions, have something spilled, or drop your bag in one of the puddles. See to it that your backpack is either water-proof or shower-proof to keep these damaging elements at bay.
Does it Look Good?
After sorting out the important and practical considerations, you may now consider the overall look of the laptop backpacks. Your personal taste matters but it's also important to consider how other people see you. When you go out for a rugged business, a rugged-looking one is good but when you wear corporate attire, a more formal one is great.
Best Laptop Backpacks & Bags Reviews 2015