If you've heard of Built Bars, you know they're protein bars that are supposed to taste like chocolate candy bars… but are they really that good? I ordered a sample box to try out several flavors to see what all the hype was about. (The company did not send these to me for review, I paid for them myself).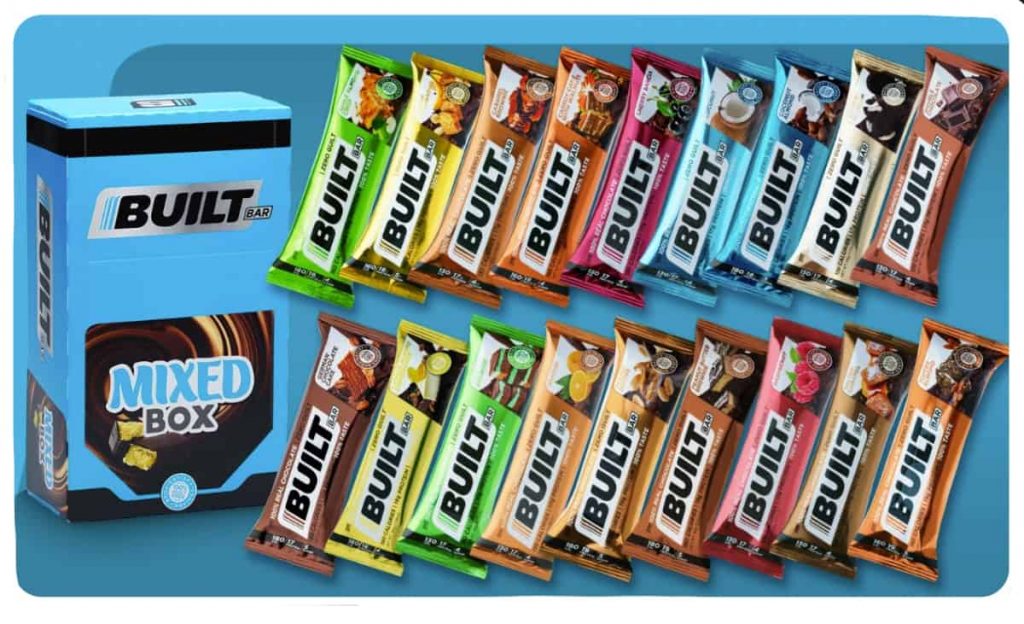 Built Bar protein bars come in a wide variety of flavors and are packed with nutrients you need to power through the day. With 15 grams of protein per bar and only 4 grams of sugar, Built Bar is one of the most nutrient-dense protein bars on the market. But is it the protein bar for you? In this review of Built Bar, we'll cover the features that help Built Bar stand out against the competition as well as explore the pros and cons to Built Bar.
Built Bar is a popular protein bar option among the fitness community. There are a few reasons for this. However, one of the main aspects that sets Built Bar protein bars apart from competitors is their commitment to the nutrients you actually need. In each Built Bar, you'll find at least 15 grams of protein and only 4 grams of fat and 4 grams of sugar. Compare this to other brands and it's easy to see why Built Bar is a popular protein bar. For example, Clif Bars have over 20 grams of sugar, 6 grams of fat and only 10 grams of protein!

What Sets Built Bar Apart
There is a wide variety of protein bar flavors available on Built Bar, catering to every flavor profile. Orders come with 18 protein bars per box. Here are some of the most popular Built Bar flavors you can order, each with 15 grams of protein and 110 calories: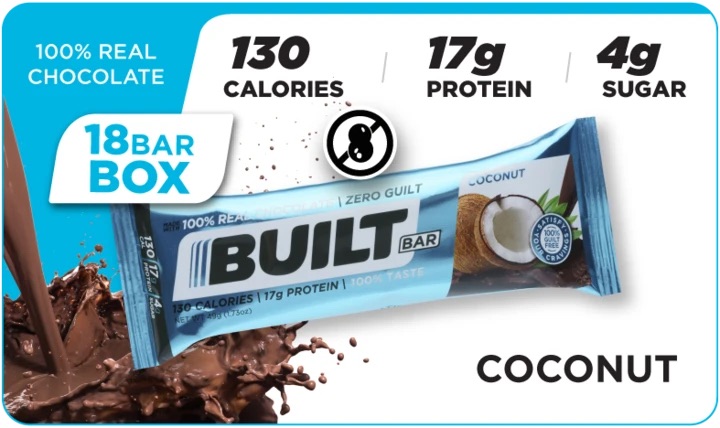 Mint Brownie Delite
Double Chocolate Mousse
Salted Caramel Chocolate
Black Cherry Chocolate Creme
Build your own box!
Built Bar also offers protein bars with nuts. These add to the total protein and calorie count when compared to traditional Built Bars. Built Bars with added nuts have between 18-20 grams of protein each. Here are a few Built Bar with nuts flavors:
Peanut Butter
Coconut Almond
Toffee Almond
German Chocolate Cake
Built Bar also offers a variety of drink mixes packed with B12 and B6 vitamins. You can try all 6 flavors of Built Bar drink mix with a mixed bag!