When it comes to finding the best travel backpacks, beauty and utility are in the eye of the beholder. Finding the best backpack for you will obviously depend on the type of travel you need it for. If you're looking for a backpack for your around the world trip, you probably won't find it here. However, if you're looking for the best backpacks to take on a week long trip, a weekend trip, a day trip, or just for a few hours walking around a city, chances are the perfect backpack for you can be found below.
Minaal – Backpack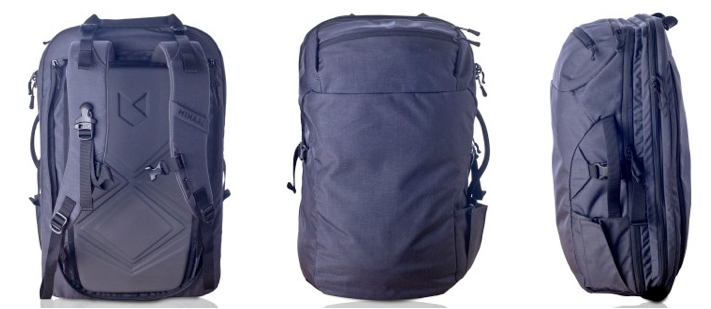 Minimalistic and streamlined in design, practical and professional in utility, the Minaal backpack may very well be the perfect carry-on travel backpack. And it's not just me who thinks so. When Minaal launched a campaign on Kickstarter with a goal of raising $30,000 to put their backpack into production, they brought in over $340,000. I'd say that's a serious stamp of approval.
With limited branding, no-expense-spared construction, no unnecessary external bells and whistles and the ability to neatly stow away the shoulder straps and carry like a duffle bag, Minaal says they aim to attract the ProTraveler, "the dedicated traveller who wants to remain professional on the road, instead of looking like a backpacker." I'm sold. Price: $299
Kelty – Redwing 44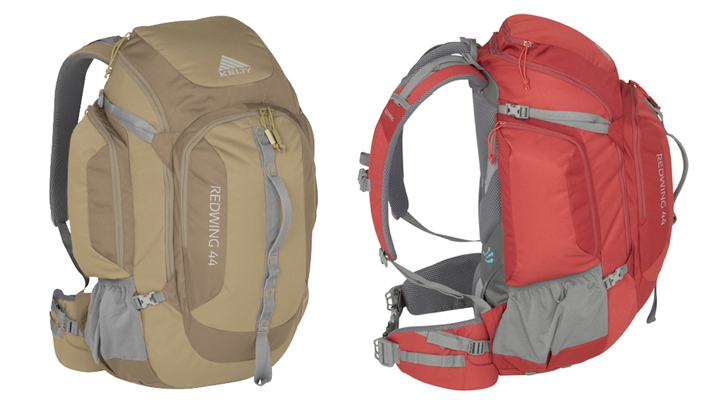 Kelty, the Colorado-based maker of great outdoor gear from camping lanterns to tents to sleeping bags, is best known for their line of quality backpacks. For a backpack perfect for multi-purpose use, whether hiking, traveling or just taking a day trip, go with the Redwing 44. This light weight pack has a bunch of handy storage compartments and a divider to separate shoes or dirty clothes. If you need more convincing, Outside magazine calls the Kelty Flyway (what the Redwing was called before a minor redesign), "the most do-it-all piece of luggage we've found" and the best bag for packing for a winter lodge escape. Price: 119.95
Oliberté – Krabu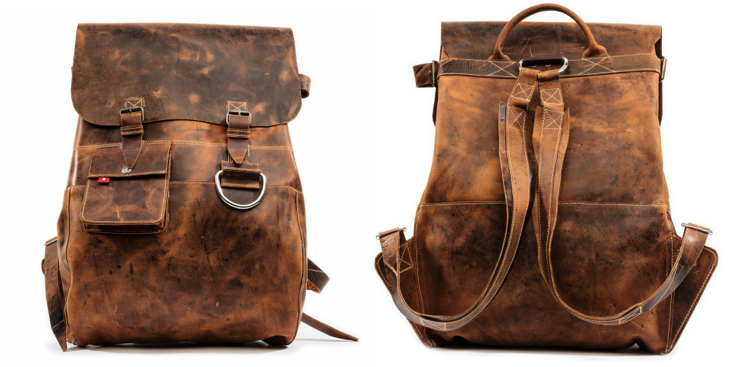 As the world's first fair trade certified shoe company, Oliberté produces its shoes and bags in its own factory in Addis Ababa, Ethiopia. But what exactly does fair trade mean? In Oliberté's own words, "This means that at the facility we are meeting or exceeding rigorous standards for empowerment, economic development, social responsibility, and environmental stewardship."
The leather used to make their shoes and bags, like the Krabu backpack shown here, is sourced from local Ethiopian farmers (the cows that become the leather lead long, natural, free range lives producing milk and providing transportation). The final product is a artisan crafted, unique and tough backpack with a large main compartment with a small zipped leather interior pocked, outside snap pocket and metal ring for connecting extra goods with a carabiner. Price: $240
Patagonia – Transport Pack 30L
Patagonia thought of everything when they designed their 30L Transport Pack. The two sturdy and convenient straps, one on the top and one on the side (which allows the backpack to be carried like a briefcase) make the Transport Pack easy to handle. But the best feature is the sleeve at the back of the pack which allows you to slide the bag over the handle of a rolling suitcase for easy carrying (genius!).
When it comes to pockets, you'll have plenty of well thought out options to choose from. The laptop pocket is large, separate from the bag's main compartment and super easy to access. And at the top of the bag, there is a small, soft, twill-lined pocket which is a great place to keep a phone or sunglasses. Make sure to watch the video above to see the rest of the bag's features. Price: $129
Osprey – Daylite Backpack
Weighing in at just one pound, Osprey's simple and lightweight Daylite Backpack is an excellent choice for day trips that can take your from the city and into the wilderness. The backpack's sleek design features comfortable mesh shoulder straps (that tuck away in a pocket), two mesh side pockets (great for keeping a water bottle or snacks handy), a small organizational pocket at the top, and a 13-liter main compartment that opens wide for easy access to your things. Best of all, the Daylite features a breathable, slotted foam back covered in mesh and an external sleeve for a hydration pouch (sold separately). Plus, if you're looking for a larger back, this backpack was designed to attach to Osprey's larger packs, like the Osprey Aether. Price: Starting at $47
REI – Vagabond Tour 40 Pack
The sleek, streamlined and affordable REI Vagabond Tour 40 Pack cuts out all the clutter and gives you just what you need. With no excess straps, buckles or external pockets, this backpack is incredibly light weight at just 2 lbs. 8oz. The front features a large zip-open panel that allows you to pack it like a duffle bag, and on the back, a zip-close cover conceals the shoulder straps allowing you to carry it like a duffle bag. Price: $119