A Full Review of Driver Easy, a Free Driver Updater Tool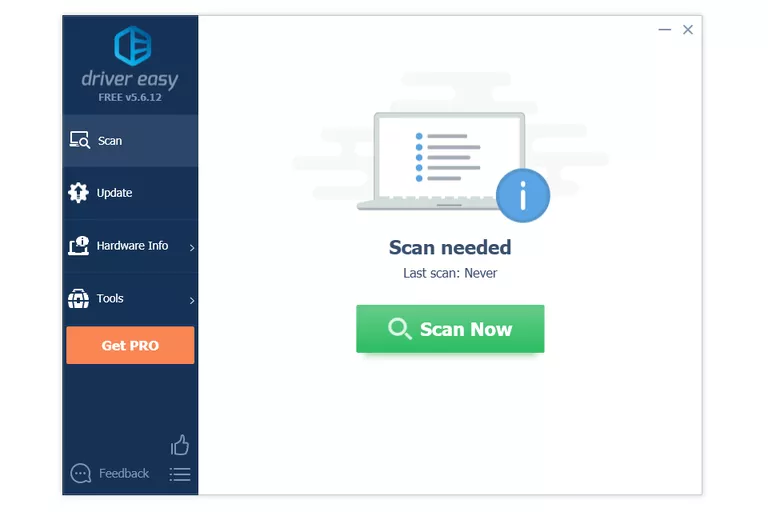 Driver Easy is a free driver updater tool for Windows that has access to over 3 million device drivers at the click of a button. The program is really easy to use, too.
Because you can download drivers directly from the software, you don't have to worry about searching for them yourself. However, before you get started, there are some disadvantages you should be aware of.
More About Driver Easy
Driver Easy supports pretty much every version of Windows ever, plus offers some beyond-driver-updating features that you might find useful:
Officially supports 32-bit and 64-bit versions of Windows 10, Windows 8, and Windows 7, but also works with Windows Vista and Windows XP
Driver Easy shows a comparison between the currently installed driver and the driver that should be installed as an update, which includes the driver name, provider, date, and version. The file size for the download is also displayed
Drivers that are downloaded through Driver Easy are stored on your computer, where you're then required to install the driver yourself, manually
You can hide devices so they no longer show that an update is required
Driver Easy can also be considered a system information tool because it shows basic information on the CPU, motherboard, network cards, video cards, and more
Driver Easy includes a method of downloading Windows Updates, claiming it provides faster speeds than you would get using the default method in Windows
Driver Easy Pros & Cons
From-within-the-tool driver downloading is one major feature to like about this program, but it sure would be nice if it installed the drivers, too.
 Drivers are downloaded directly from within the program
Fast driver scans
Can check for outdated drivers on a schedule
Works even without an internet connection
Small download size
 Must manually install driver updates
Slow download speeds
Bulk downloading isn't supported
Many features are only available if you pay for them
If searching for drivers manually is confusing or has been difficult, then using Driver Easy should serve as a simpler solution for downloading the right ones for your computer. It's unfortunate, though, that you must manually install the drivers you get through Driver Easy because let's be honest, that can be a pain too.
Something I don't like about many programs, including Driver Easy, is that they'll have lots of features that appear to work for you until you actually try them out, at which point you're asked to pay for a professional version of the software to activate those options.
This is the exact case with Driver Easy when, for example, you try to back up drivers, download multiple drivers at once, or uninstall drivers. For those features, you need Driver Easy PRO.
I say above that Driver Easy works without an internet connection, but unlike similar driver update tools that let you use the program normally without a connection, Driver Easy just locates the network driver for you. Once the proper Ethernet or Wi-Fi driver has been installed, and you have a valid network connection, you can then use the program normally to find any other outdated device drivers.
Reading to this point, it might sound like hate this program, but that's not true. Yes, when compared with similar driver updater tools, Driver Easy falls short in many ways. However, there are some things I like.
The scheduler is very helpful, even better than most of the other schedulers I've found in other driver updater tools. With the Driver Easy scheduler, you can set a scan to take place at any time, including when you first log in to Windows or when your computer goes idle. Plus, you can set the schedule to wake up the computer to run the scan as well as to stop the scan if your computer is running on batteries, among other options.
Overall, I definitely recommend Driver Easy if you're not sure where to go to get driver updates, or you're curious which of your device drivers are outdated. I just wouldn't use it as my first choice when looking for a free program that can update drivers, for the simple reason that it requires you to install them yourself.