What is mondly?
Mondly is a language learning app that claims to help you "play your way to a new language" and get you speaking "faster than anyone else." It's been designed by combining principles of neuroscience with cutting edge technologies.
Alex Iliescu and Tudor Iliescu founded Mondly in 2013. The company is headquartered in Brasov, Romania and the team behind the app is always growing. According to their website, they currently have over 40 million users.
The Mondly app uses a combination of course materials, augmented reality (AR), and chatbots to help learners master a new language. They currently support 41 languages that can be used in any combination. This means that you don't necessarily need to learn from English. Instead, you can learn Russian through French, Thai through Spanish, or whatever other combination best suits your needs.
Is mondly languages free?
Mondly free membership gives you access to any of the 41 languages, at different levels of learning – beginner, intermediate and advanced. When you subscription premium, you can choose to learn one language or have access to all the languages.
> >Start here with a FREE membership
How much does mondly cost?
Although Free users can access the website and start lessons right away, even without signing up, the favor, of course, comes with restrictions.
The Premium membership, on the other hand, has plenty more to offer, as featured in the table below.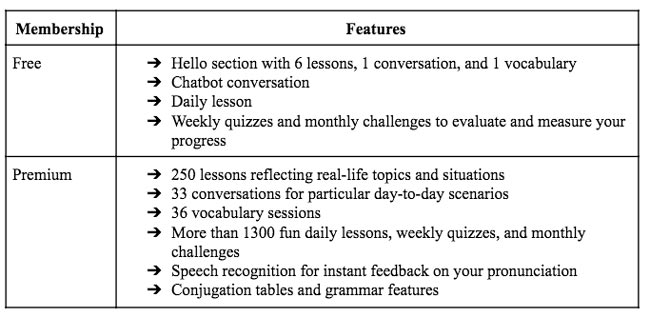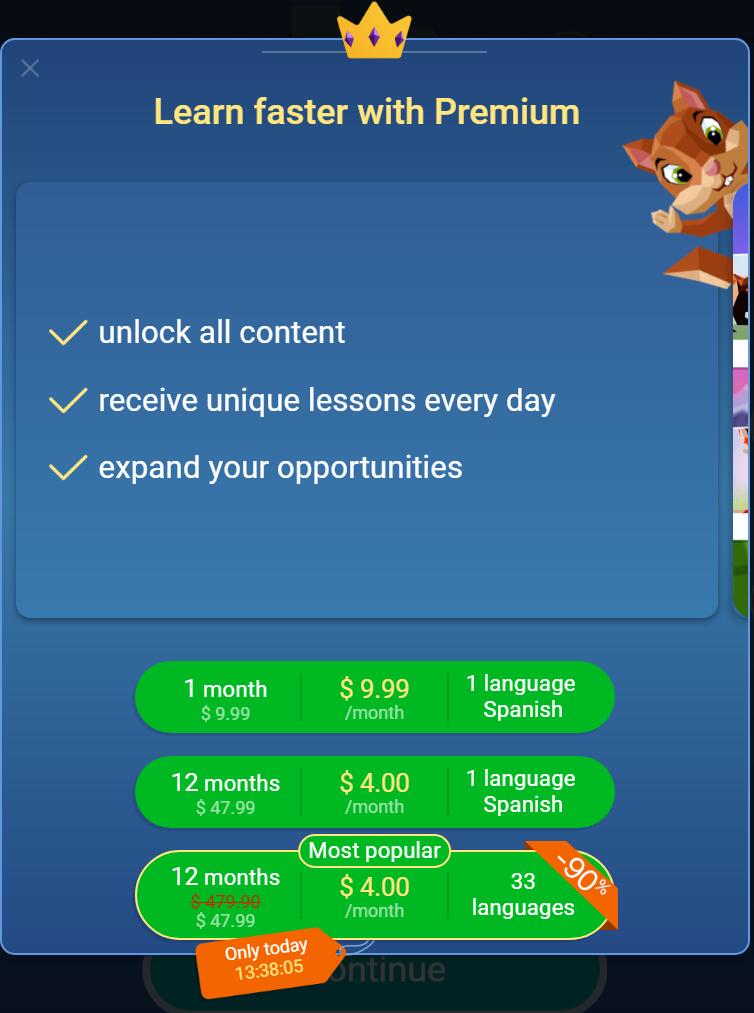 Is mondly premium worth it?
With Mondly free, you get access to the first 6 lessons, 1 conversation, 1 vocabulary section, and 1 Chatbot conversation, plus those daily/weekly/monthly quizzes. It's a nice preview of the app, but you can't get a whole lot done.
To get everything else, you need Mondly Premium . This includes 250 lessons, 33 conversations, and 36 vocab builders. In the 200+ days I've been using Mondly Premium, they have updated it with new content, so they're not sleeping at the wheel.
In my humble opinion? I think that Mondly is on track to being one of the most advanced, efficient language learning products out there. Just the AR and the Chatbot capabilities of Mondly Premium alone have a lot of potential when it comes to bringing foreign language immersion into your home.
> > Click here to get Mondly Premium Membership big discount