Fall is in the air, crisp leaves and frosted mornings remind us winter is on its way. However, there's a whole group out there waiting on pins and needles all summer long for this specific time of year: Hunting Season.  Luckily, we didn't have to look too far to find an archer who did quite well earlier this fall.  Our own Big Agnes employee, Mike Kozer, was kind enough to lend some insight on what it takes to hunt elk during a Rocky Mountain Archery Season.
Q: What is your favorite thing about elk hunting?  What sets elk apart from the dozens of other species that you have hunted?
A: It's hard to say what my absolute favorite part of Elk hunting is. But I would have to say it's the solitude of it all. Being in the backcountry with good friends is really what it is all about for me. The hunt Is definitely exhilarating, submersing yourself in another animal's habitat, and adapting to how they live is a challenge, but very fun. I could go on and on about the different aspects that I love about the hunt. The moment you have taken an animal, and realize that you have gone into the wilderness, to supply your loved ones with food for a very long time, is the most satisfying feeling I have experienced. Waking up in your tent in the morning at high altitude, hiking up to the top of a ridge, then hearing  Elk bugle at sunrise, is a moment that is hard to describe. It fills my soul with a special kind of energy that I have felt in no other moment in time. I wish every day of my life could  start like that!

What sets Elk hunting apart from other animals I have hunted, has got to be the interaction you get to have with the animals.  Having the proper setup and calling skills, you can be feet from a huge animal without them knowing you are even around. If that doesn't get your heart going….you should pack up and go home. It's also one of the harder animals to get after, so I find it very rewarding just to get into them. The harvest of an animal is the end goal, but the moments you spend actually with them are AWESOME!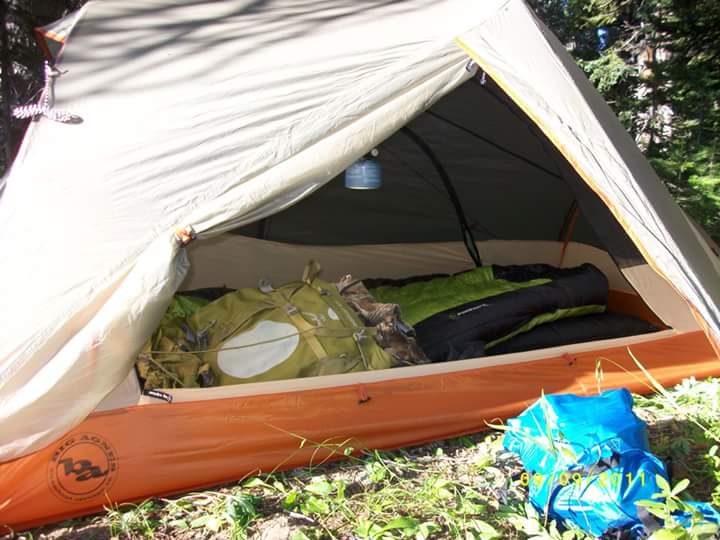 Q: What does your packing list (must-have list) look like before you head out?
A: For me this list is always changing. Each time I go out I find something in my pack that I didn't even use. Other items I use so much I will never leave at home.

Good Tent ( Big Agnes Copper Spur 2)
Good  Bag  (Big Agnes 0 degree bag)
Good Pad (Big Agnes Q-Core Reg.)
Game Bags
SHARP knives
First aid Kit
Food (dehydrated meals and Honey Stinger bars and Gels)
Extra camo clothing
Good Glass (Vortex razor HD 10×50)
Range Finder
Water filter
Rain gear
Camelback 3L
Scent
Calls

There are a lot more items but this is just the basics.
Q: Who's your crew, how do you decide? Do you hunt with guides, or alone?
A: It is actually harder than you would think to find a good crew. I would say that if they are not some of your very best, and trusted friends, they are NOT hunting partners. With the growing popularity of the sport, more and more people are in the woods each year. This in turn means that you need to get further and further into the backcountry, to get into good numbers of Elk. Let's face it, people talk. I wish they didn't, but they do. In a moment of excitement your new "honey hole" could be the topic of discussion. And that is no good. You need to be able to trust that whomever you choose to hunt with will not say a word about where you hunt. That is hard to find, especially with social media being so popular. No I do not hunt with guides. I only hunt alone when I have to. In the case that you harvest an elk, and you are alone, you have a HUGE task to take on. Without a good buddy, it would be almost impossible to take proper care of your animal. My advice is to hunt in teams of 2 when possible.
Q: What kind of advice to you offer for the first time elk hunter in the mountains?
A: DO YOUR HOMEWORK, find good habitat and you will see Elk. If you don't know how to call, leave them in the truck. You will send Elk running if you haven't practiced calling before the season starts. Practicing or learning how to call during hunting season is a huge mistake. Do not get discouraged, if you are in a good area, you will bump Elk. There is no way to avoid it sometimes, but keep hunting. Hunt harder than the average person, and you will come out on top!
Thanks for sharing some insight into your passion Mike, and congratulations on your bull this year!
*The location of Mike's hunting location is top secret… so don't even ask, 'cause we know nothing
Elk Season in the Rocky Mountains