Wondering about the best deals AppSumo is offering in May 2021? You've come to the right place.
April was a busy month for AppSumo and Sumolings. AppSumo brought us amazing deals on incredibly useful business tools like Beagle Security, Encharge, and WebStarts; some of these deals are still available at AppSumo, and you can find more information on them below.
Before we unveil the list of new AppSumo deals, here's what you should know about AppSumo (if you've never heard of them before):
(Already know about AppSumo? Click here to jump straight to the top deals of the month.)
AppSumo offers weekly deals on the best tools for creating, growing, and scaling your online business. 
Thanks to AppSumo, I was able to procure lifetime deals on amazing business tools such as Ninja Outreach, Rocketium, and TARS, among many others. In addition to these, I've also subscribed to Briefcase by AppSumo — an all-in-one toolkit for entrepreneurs and startups that includes over 30 tools to grow your business.
The best part about the deals offered by AppSumo is that, in most cases, you get lifetime access to the products, meaning you just need to pay once for a software that follows a monthly subscription model. In other words, with AppSumo, you'll never have to pay full price for business software again.
In this post, you'll find the 10 best deals AppSumo is offering in May 2021. Below that section, you'll find the best AppSumo deals on WordPress tools, followed by top deals on remote tools, and free AppSumo deals.
In the final section, you'll find AppSumo deals that have been live on the site for over a month. Be sure to check them out as well as they may be sold out soon.
Please Note:
We'll update new deals as and when we hear about them. We urge you to bookmark this page to get frequent updates on new deals.
This article contains affiliate links which means that we'll earn an affiliate commission for any purchase you make.
Most of these deals will be sold out within one week of their launch on AppSumo. So be sure to grab them while you can.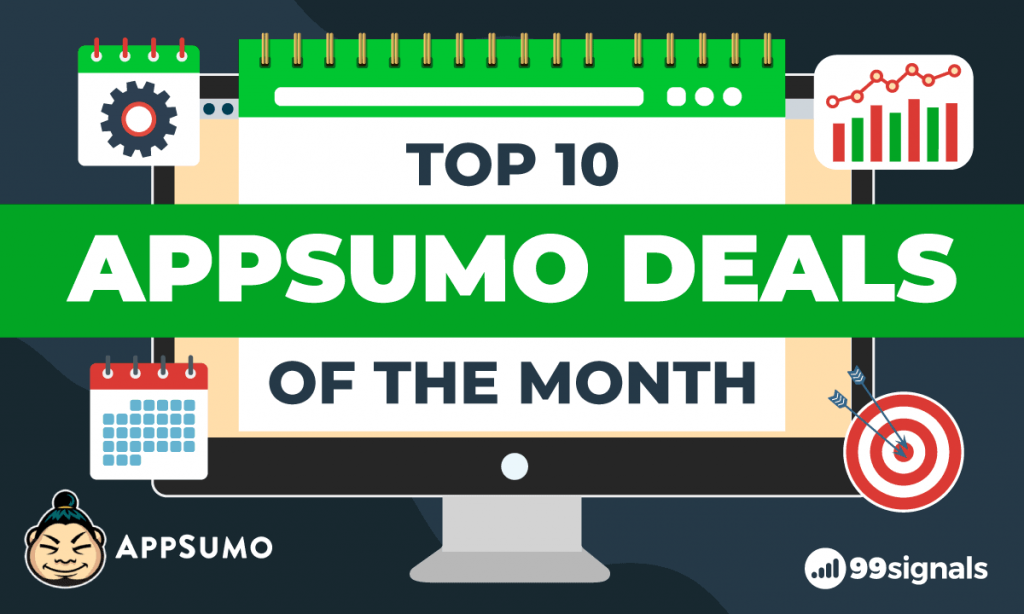 AppSumo Deals Summary