ManyCam allows you to enhance your video streams with various effects & tools be it text, lower thirds, and so on. If the app supports a webcam then ManyCam can take advantage of it be it a Livestream, skype call, or just local recordings. Ranging from basic effects to advance video tools like chrome key & so much more.
What is ManyCam?
ManyCam is software that acts as a middleman for your webcam & whatever app you want to connect it to. It could be a Skype video call, Twitch Livestream, Facebook Live, and so much more. The app taps into the cameras connected to your computer & allows you all sorts of controls.
You can use ManyCam to stitch multiple video sources together (Picture in Picture), chroma key a green screen behind you, add text & all sorts of other effects to your video. Use it for fun while chatting with friends or professional grade broadcasts showcasing your screen, webinars, meetings, and so on.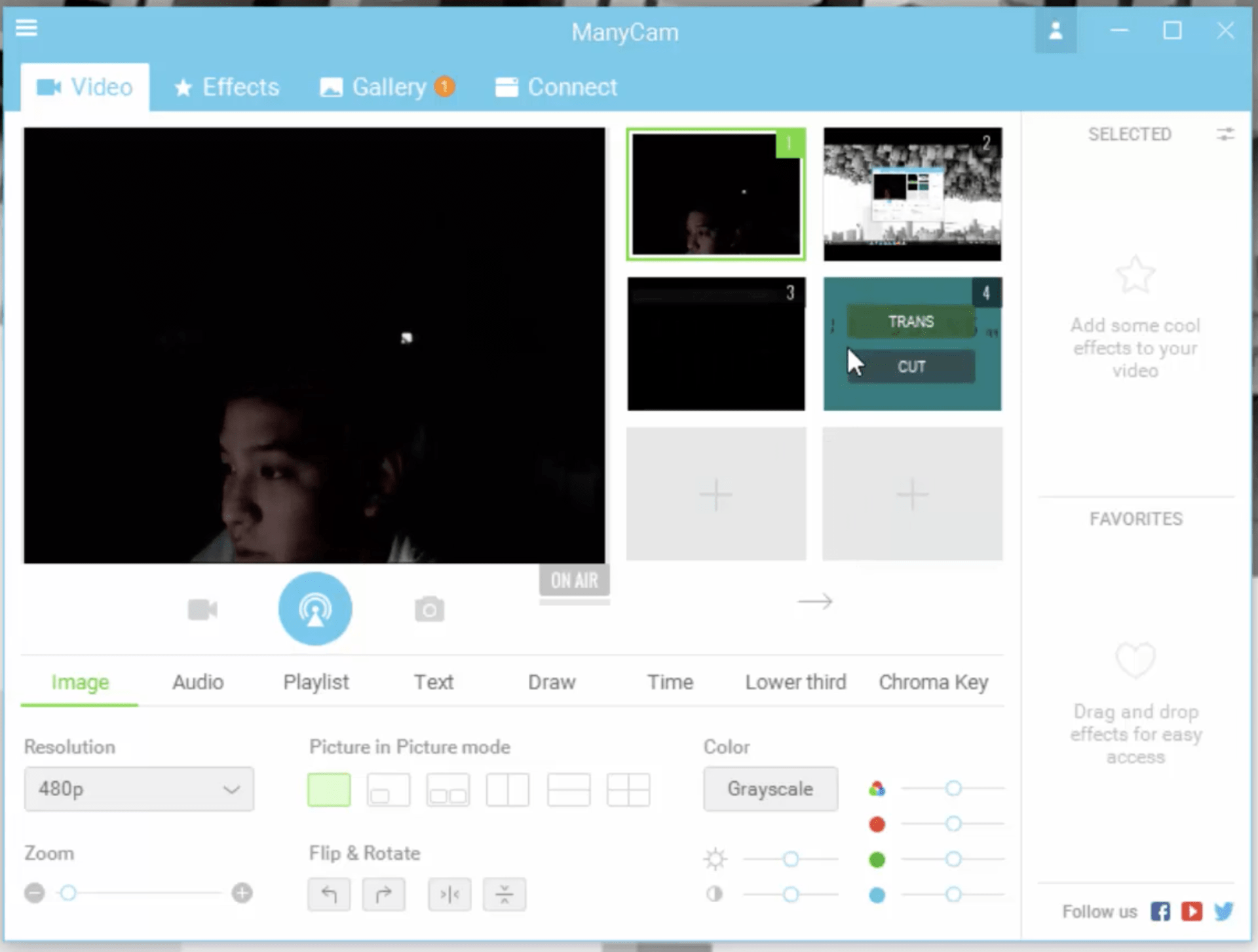 The software itself is split into 4 main tabs. Video, effects, gallery, and connect. Offering you the ability to control all video sources & controls from one tab, actual on screen effects in the other, gallery showcases any locally recorded content, and last but not least connect. This tab will make it so you can easily sync the apps you want to use ManyCam with, of which there are many from Skype, Youtube, Twitch and more. Use it to throw text on your video, add funny effects, or create a professional looking broadcast the choice is yours.
What are the Features of the software?
Multiple Video Sources (Support for multiple webcams/video sources)
Desktop Screen Sharing
Picture in Picture
Green screen/Chroma key support
Webcam Graphics/Effects
Playlist (Pre-loaded content audio or video)