VTech Sit-to-Stand Learning Walker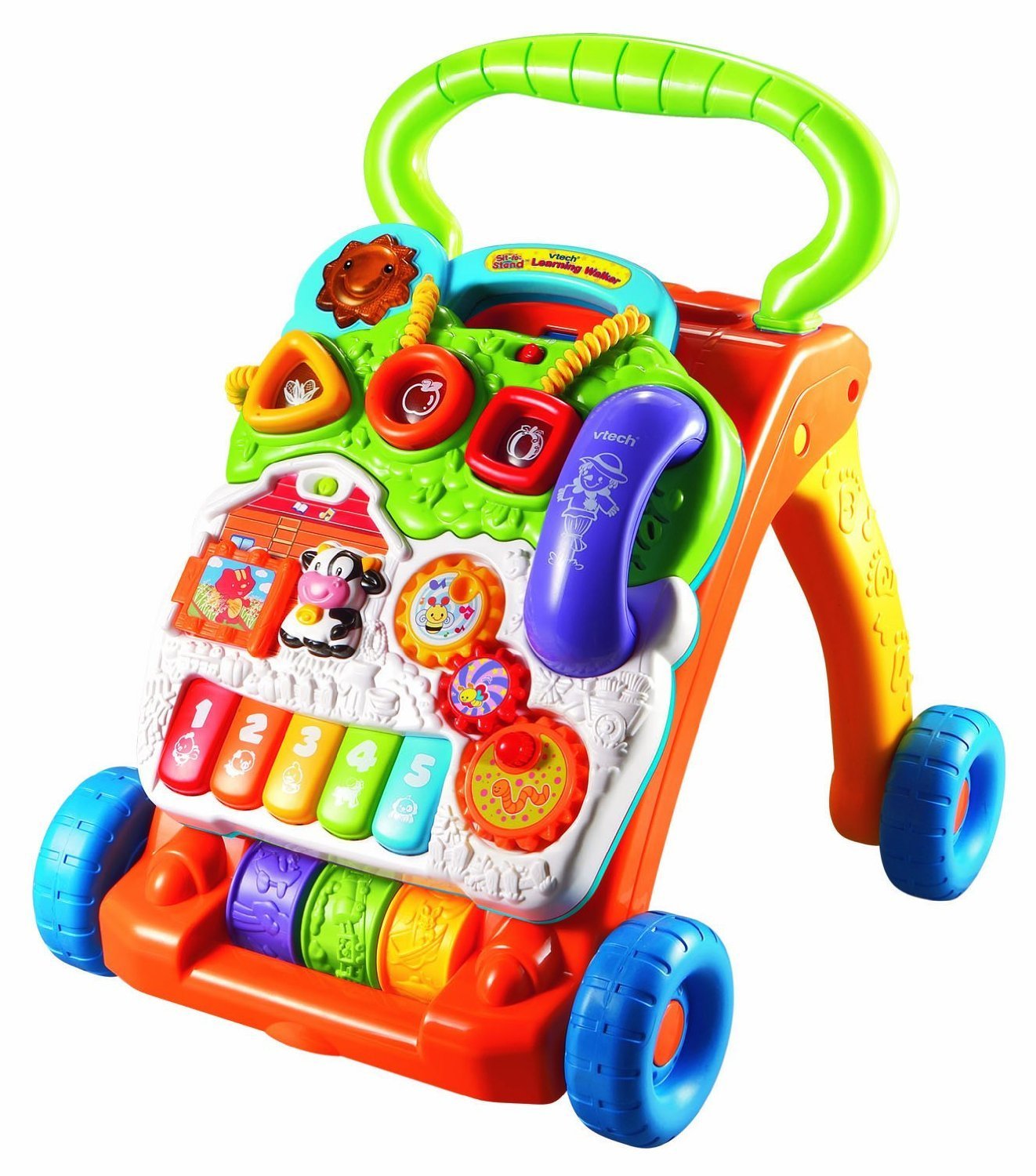 This walker is suited for kids from 8-12 months who are just starting to walk. With 5 piano keys that play music notes, this audio feature helps kids distinguish pitch and sound. Meanwhile, three colorful spinning rollers provide lots of entertainment. There are three shape sorters and accompanying light-up buttons so that your child can learn to distinguish shapes at a young age. Other exciting features include a telephone handset that has numbers on it, spinning gears and a barn door entrance which can be used for role-playing and pretend games.
This walker has proved a hit with parents and children. Many kids have used this toy as a walker when they were learning to walk, and parents have reported that it works well and is solid and sturdy. More importantly, it is safe for their child to use. The walker also emits fun farm animal sounds for kids to learn. However, reviewers also noticed that the toy stopped working very quickly, which made them doubt the quality of the product.
Gears! Gears! Gears! Beginner's Building Set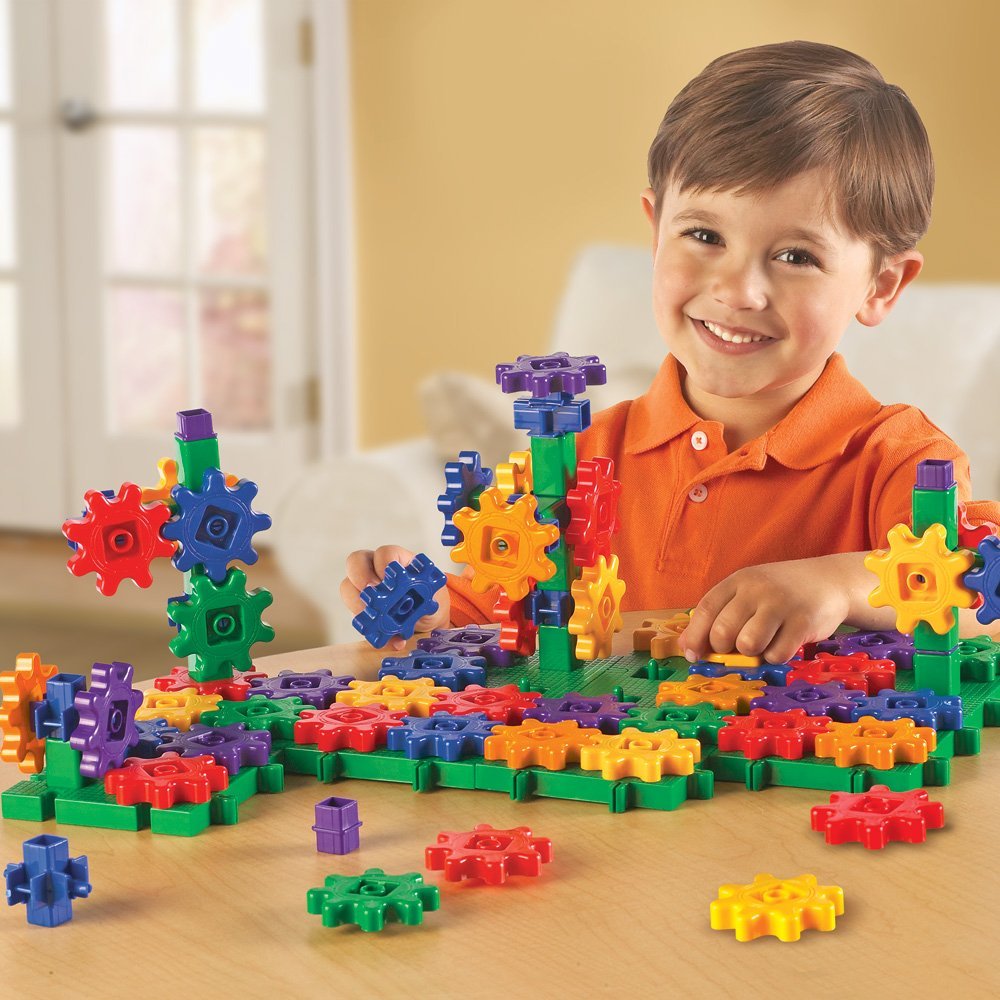 This interesting learning toy teaches and entertains boys and girls as it gives them a glimpse into principles of mechanics and science. The brightly colored pieces are easy to assemble and your child will be challenged and stimulated to construct many masterpieces. For example, they can learn how to build basic shapes such as rows and pyramids, and develop new designs and models from there. Each set includes pillars, connectors and cranks that allow for a greater range of building.
According to reviewers, this makes a great Christmas or birthday present. The toy set appealed to kids of all ages and it provided hours of fun. Furthermore, it enhances creativity and teaches other skills such as spatial reasoning and the importance of patience. Quality was another plus point, as most people noted that the parts were all of great quality and fit together well. On the other hand, many reviewers complained that the green plastic base was very difficult to put together, which put most kids off from playing with the toy.
Best Learning Toy Reviews