What is the Gramofon?
The Gramofon is a small, low-cost network music player that also doubles as a Wi-Fi extender. Similar to Google's Chromecast Music, it's designed to plug into existing music systems, making for a far cheaper and more accessible alternative to something such as Sonos.
Available direct from the Gramofon website, it costs just £42 (59 euros), which is £10 more than the Chromecast. However, it offers extra features and could be a good option for those wanting a little more from their network music player.
Gramofon – Design
The Gramofon is a small unit, although the company has stopped short of creating the ultra-small, hang-off-the-back-of-your-TV size of the Chromecast audio. Instead this sleek, rubber-bottomed black plastic box measures 80 x 80 x 44mm and weighs 158g. This makes it just about hefty enough and grippy-footed not be pulled around when the cables are attached to it.
The benefit of that bulk is room for more connectivity on the back. Joining the prerequisite audio jack and power input (here a 5V barrel connection, rather than the micro-USB of the Chromecast) are a pair of 100Mbps Ethernet sockets.
One is labelled "Internet" – it is using this channel that you can plug the device into your router if you'd prefer a wired connection as opposed to Wi-Fi. The second Ethernet is for connecting direct to a computer.
In a nice touch, both an Ethernet cable and a 3.5mm stereo-jack-to-twin-RCA cable are included in the box. If your sound system uses a jack input then you'll have to source the cable yourself.
On the top of the box is a large circular button surrounded by a slim ring of light – this is the Gramofon's only physical control. The button will pause and resume music, while the ring indicates various actions, denoted by its colour. Green is music playing, yellow is upgrading, blue is connected, and so on.
It's a simple arrangement; and the Gramofon is relatively simple to setup too. You'll need to download the Gramofon setup app – which, annoyingly, just calls itself Setup, rather than Gramofon Setup – and then connect your phone to the Gramofon's Wi-Fi signal. From there the app will detect the unit and the rest is simply a matter of naming the device and connecting it to your Wi-Fi.
Gramofon – Features
The Gramofon's principle music service is Spotify, with it relying on the Spotify Connect service available to premium users. Like Chromecast, it pulls music direct from Spotify over your network, rather than via your phone. This is far more reliable and convenient than using Bluetooth, for example, where phone calls can interrupt your listening.
It also works in a similar manner with Napster, Rhapsody, TuneIn, Wahwah, Aupeo, doubleTwist, SomaFM, DAR.fm and Astro Player. However, it doesn't work with the standard Google Music player on your phone, so you'll need to download a Qualcomm AllPlay-compatible app.
If you buy multiple Gramofons then you'll be able to control them all from the one app, either syncing them to play the same music, or different tracks played in different parts of the house – just like a low-cost Sonos setup.
All that, and it can even double as a Wi-Fi extender, with support for 802.11bgn networks.
Gramofon – Performance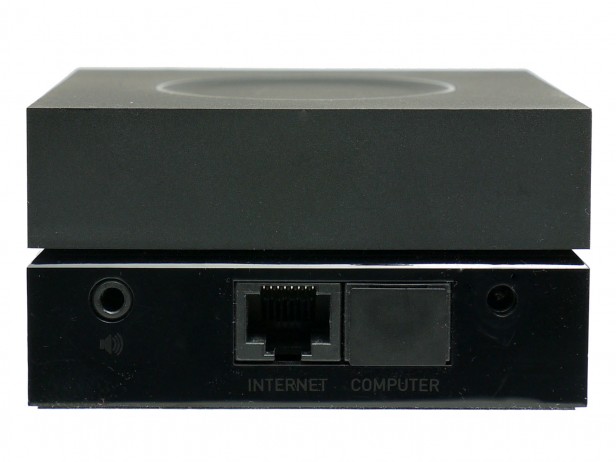 Starting with that Wi-Fi extension, it works about as well as any other n-class Wi-Fi extender, providing enough of a boost to power through one more wall or another floor of your house. It's definitely a distant secondary benefit of the device, but a welcome one nonetheless.
When it comes to music, the overall experience is pretty easy, so long as you're using Spotify. Otherwise, the lack of support for local music playback via the Google Music app means you're relying on alternatives, none of which I've ever found to be as slick or easy to use.
It's a similar issue when trying to get audiobooks to work – although my choice of player doesn't work with Google's Chromecast either, so it isn't only the Gramofon that's at fault.
As for sound quality, it's entirely acceptable considering its price and likely usage. It does lack a little in detail when compared to truly high-end setups, but it certainly beats most Bluetooth setups. In general I found it to provide a perfectly pleasant listen when hooked up through my Meridian F80.
Should I buy the Gramofon?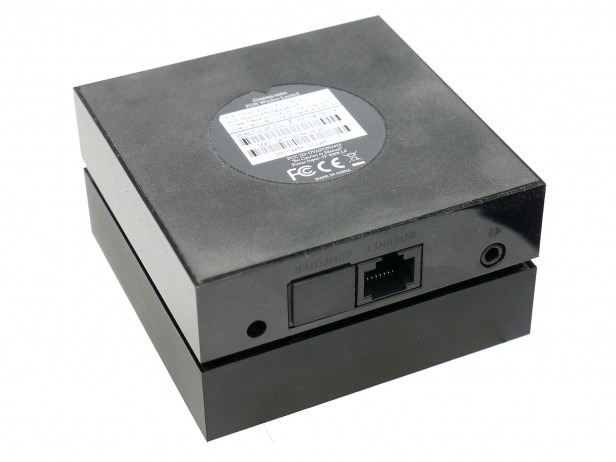 The Gramofon is among the cheapest and easiest ways of getting music from your phone or computer to your Hi-Fi, assuming you use Spotify. It's nicely built, easy to set up and has adequate sound quality. If that's the sort of setup you require, it's well worth considering.
However, if you're looking for something to use in conjunction with an Android phone, then the Chromecast Audio is a better bet; it's cheaper and supports a wider variety of playback options.
Verdict
If your primary music listening is done through Spotify then the Gramofon is a great way to bring that music to your existing Hi-Fi or speakers. However, the Google Chromecast Audio is a slightly cheaper and easier-to-use option for Android phone users.
Gramofon Music Streamer review